What is an "off – set" teeth technology zipper? What are its advantages?
15 Jun, 2021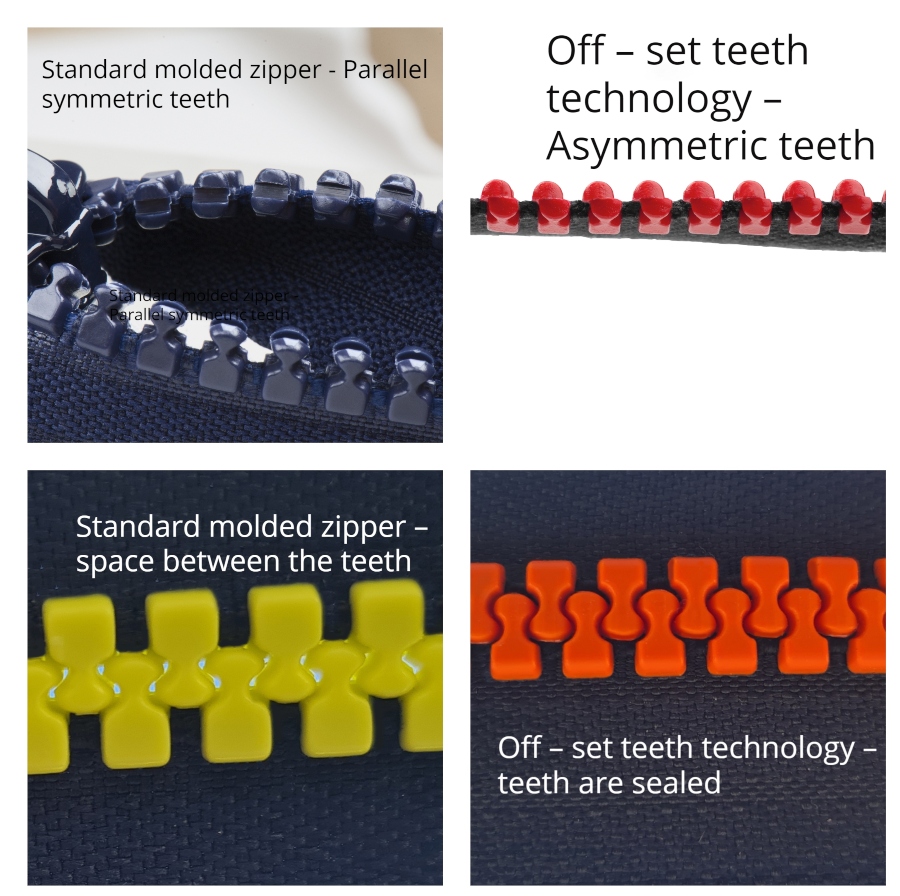 An "off-set" teeth technology zipper is a zipper where the teeth or the elements as we call them are injected in an unparalleled way or a non-symmetric way.
When standard injected zippers or coil zippers are zipped up there is a gap between the elements (teeth) that allow splashing water to penetrate in.
Paskal's "GLOCK" and PU coated "SLOCK" zippers with their off-set teeth system offer a significant advantage over the standard injected or coil zippers, As the "GLOCK or SLOCK are zipped up the "off-set" teeth are interlocking, creating a seal preventing splashing water from penetrating in.
The GLOCK and SLOCK zippers are used in wet / surf suits, spray hoods for boats, tents, outdoor / rain wear.